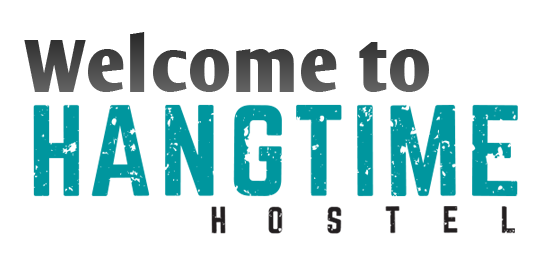 A stay at Hangtime Hostel is something you will not experience anywhere else in the world. The location, the food, the adventures, the vibe, the rooms and best of all – the people.
Whether you stay for one night, or one month, we guarantee you'll be leaving with lifelong memories, new friends and a massive Sri Lankan smile.


Weligama Beach is located on the south coast of Sri Lanka in the Matara district. The word Weligama literally means 'sandy village' and everything about the town makes it the perfect location for a hostel. Hangtime is a short stroll from the city and sits smack-bang on the ocean. The surf break directly out the front of the Hostel is perfect for anyone learning to surf, while five to ten minutes in either direction you'll find a number of intermediate to advanced beach and reef breaks. Restaurants, markets, temples, beachside bars are all within a short 15 minute tuk tuk.
While you could easily spend your whole time in Sri Lanka without ever leaving Weligama or the hostel, we encourage people to make the most of their trip and see as much of the country as possible.
We can organise all of your travels and transportation, and ensure your time in Sri Lanka is unique and authentic – from stick fishing with the locals to visiting the beautiful mountains and tea plantations in the Sri Lankan hinterlands.
No images found!
Try some other hashtag or username